APT Main Event Satellites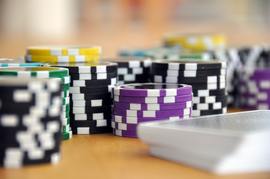 Online poker is a great way for players to engage in thrilling action and to even play in tournaments that can land them seats at leading events all over the world. There are a number of great satellite tournaments that can be played at Poker sites online and these can provide players with the chance to earn a seat at the Asian Poker Tour events that are being held throughout the year. With main event satellites, poker player can play from home and will be able to win money and have their chance at being a player at one of the top poker tours in the world. There are a number of highly trusted and respected sites that host these types of online events and with so many chances to enjoy poker excitement, players from many locations now have the ability to play for their chance to be the next big winner at one of the Asian Poker Tour events.
Play at PokerMaster
PokerMaster is one of the top poker sites that cater to the Chinese market and they host a variety of main event satellites for the Asian Poker Tour. The PkerMaster app is one of the most popular for serious poker players and it can be accessed on Android and iOS mobile devices. In March and April of 2018, PokerMaster and the Asian Poker Tour teamed up and provided players a chance to play online and win seats at the APT Macau Championships. With this satellite promotion, there were 2 to 4 tournaments that were played on each day and the prizes included tournament tickets and packages to the main event in Macau.
The satellite was such as success that PokerMaster is being considered for hosting other main event satellites for upcoming APT events that will take place throughout the year. Getting started at this poker app is simple and secure and as soon as one downloads the app, they can create an account and they register for any of the supported tournaments that are being offered. The Tournament page will be updated on a regular basis with information on tournaments, tournament rules, and much more.
Top Satellites for APT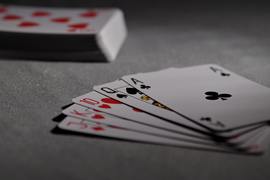 In addition to playing at PokerMaster, there are other sites that host main event satellites that will allow poker enthusiasts the chance to play and earn tickets to the upcoming APT events that are scheduled. Natural8 is another Asian based poker gaming platform that offers satellites to upcoming APT events. This site just held satellites for the Philippines 2018 Main Event where players could enter for a small amount of just $5. CoinPoker is another sponsor of the Asian Poker Tour and here, players from all over the world can play in satellite events. CoinPoker is the major sponsor of the APT in 2018 and there will be some amazing promotions that will be offered throughout the entire tour. Players will be able to enjoy satellite packages to Main and Super High Roller events in addition to other poker tournaments.
There are a number of trusted and reliable poker sites and programs that can be enjoyed online and many will offer amazing satellite events that can pave the way to bigger and better live events throughout the world. With online satellite events, players do not have to pay large buy-ins to enter and they will have some amazing chances at winning payouts, prize packages and seats at the hottest Asian Poker Tour events to be held in 2018.
Playing Texas Hold'em
Texas Hold'em is the main poker variation that is played at the Asian Poker Tour and this is one of the most popular games in the poker world. All of the major tournaments being played around the world are based on Texas Hold'em, so anyone who is looking to take part in main event satellite tourneys should be very familiar with the game and strategies that will enhance their gameplay. The rules of this game are pretty easy to learn and all players will begin by receiving two face-down cards, known as the hole cards. A round of betting follows and then three community cards will be dealt on the table. This is the flop and is followed by yet another round of betting. A fourth card is then dealt, more betting and the final card is shared. The goal is to create the best ranking poker hand using the two hole cards and any of the community cards that are on the table. Players can use any of the 7 cards to create the best hand, with the top hand being a Royal Flush.