Asian Poker Tour Guide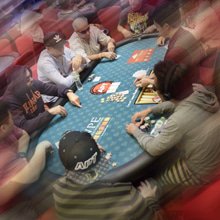 The Asian Poker Tour or APT for short was founded back in 2008 and has been growing from strength to strength ever since. To date, there have been more than 80 major APT events and lots of smaller tournaments in the Asia-Pacific region too. This highly respected poker tournament has stopped at the Philippines, Macau, South Korea, Cambodia, Vietnam, India, Australia, London, and more and has generated over $30 million in prize money for poker players. It brings a world-class poker experience to Asia and is one of the most highly anticipated events by poker players around the world. Our website is filled with all the information you need to know and each of the section headings will lead you to more valuable information.
Asian Poker Tour Events
Whether you're a fan or a player, you'll want to know about the different APT events that are coming up. In our events section, you'll find all the information you need on live events and where you can watch them online, as well where the next stop of the tour is. We bring you everything you need to know including tournament news, prize pools, and how you can get involved. In case you want to participate, you should evaluate your skills first. APT poker tours are not the place for a poker novice or mediocre player, but this does not mean that you can not improve your game level. Before you swim with the big whales, practice free poker by using the biggest ever giveaway promotion of no deposit bonuses up to $99. It is more than enough for you to evolve on the pro level until the next APT event. The full calendar of Asian Poker Tour events is listed so you'll always know when and where the next tournament will be played.
Asian Poker Tour Rules
All players participating in the Asian Poker Tour must adhere to the rules and here are stipulated in the APT player registration forms. Our Rules page provides you with all the information you need and explains all the rules so that they are easy to understand and follow. This includes giving players information on forms of identification that might be needed and explaining each of the different rules. There are a number of rules that must be followed including:
No smoking
Late Registrations
Close of Registration
Determining the Button
Forward Motion Rule
Redraws
Hand for Hand Play
Re-entry Policy
Seats won through satellites hosted by the APT
Deal making and deal facilitation
All the rules can be found on our APT Rules page.
Texas Hold'em Poker Rules
If you plan on taking part in the Asian Poker Tournament then you need to know how to play Texas Hold'em Poker. There are a number of rules to this poker game and our poker rules page explains them all in detail. This is the most popular online poker game and it is advised that all players become familiar with the glossary of terms used before they begin. Certain terms are essential for playing and these include blinds, button, check, flop, fourth street, All-in, River, Preflop, showdown, and turn. The best way to learn how to play Texas Hold'em is to practice. Luckily, you won't have to lose your money in the process, thanks to free online hold'em poker sites where games are available without making a deposit. To find a site with free poker, we recommend visiting vesuviuspoker today.
On the rules page, you will find information on all the topics listed below.
How to play Texas Hold'em
Picking a Dealer
Putting out the Blinds
Betting Rules for both Preflop and the Flop
Betting rules for the Turn
Betting rules for the River
Showdown
Hand rules
Miscellaneous rules
Online Satellites for the APT
There are lots of online satellites for the Asian Poker Tour. A satellite tournament in poker is a qualifying event and winners of the APT online satellites usually win the buy-in fee or a seat to one of the APT events. There are a number of great sponsors for online satellites for the Asian Poker Tour and many of these sponsors offer up to 10 seats and packages to the APT main events.
Satellite tournaments are a huge part of the online poker scene and many of the big name poker players have built up their careers from satellite tournaments. Satellite tournaments will often have small buy-ins and they give out entries to larger events rather than cash prizes. You can find out all about the different online satellites for the Asian Poker Tour by checking out our online poker satellites page.
Best Online Poker Rooms
To get the most out of your online poker experience, you need to play at one of the best online poker rooms. This is where we can help. Our expert rating and in-depth review will help you find the best poker sites to play at. We list the best sign up bonus offers and show you where to find the best freerolls too. Our reviews tell you about all the important factors that you end to consider before opening an account as well as the types of poker you can play, banking options, tournaments, bonuses, software, and more. Be sure to take a look at our recommended sites if you want to play poker online and be sure to check our satellite tournament information too if you want to win a seat at the Asian Poker Tour.
Other Popular Game
Other popular games except for poker that never goes out of style are definitely the classic arcade games. They have always been fun and simple to play, and if you want to try out something different other than poker, the arcades are a perfect choice. Browse around here and find out the best free online sites where you can play arcade games.
FAQs About The APT
Our frequently asked questions page answers all the commonly asked questions about the Asian Poker Tour and APT events. You'll find the answers to question such as those listed below and if there is something you can't find we are always happy to help too.
What is the Asian Poker Tour?
When and where are the APT events taking place?
What is the structure for the APT events?
What poker game will be played in the Asian Poker Tour events?
What is the buy-in for the APT main events?
Can I play if I don't sign the agreement?
How old do I have to be to participate?
How much does it cost to enter?