Asian Poker Tour FAQ Page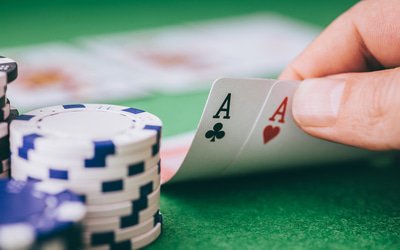 The Asian Poker Tour is one of the most popular poker tours in the world and it attracts thousands of professional players from all around the globe. While most players are already familiar with how the poker tour works and how games are played, new players may have some questions they would like answered before they start to engage in poker action. With many online poker satellite events, it is possible for players from many locations to engage in tournament action online and earn seats at the Asian Poker Tour, where they can collect thousands in payouts and play with the best of the best.
With a variety of events that are held in different locations throughout the year, the Asian Poker Tour has become one of the leading poker events for pro players and there are amazing prizes to be won, titles to be held and endless Texas Hold Em action to enjoy.
Asian Poker Tour FAQs
With Asian Poker Tour FAQs, even the newest poker player can prepare to begin a professional career with some of the best poker tournaments being held. These frequently asked questions will cover a wide array of topics and will provide players with all they need to know about entering events, playing and becoming huge winners of some of the most amazing poker prize pools in the industry.
Here are some of the most popular Asian Poker Tour FAQs that will be useful to any player:
What game is played on the tour? All Asian Poker Tour games are Texas Hold Em and this is an easy poker variation to learn to master. The game is played with community cards and players will use the best of 7 cards to create the highest ranking poker hand for payouts. Some events will also have Omaha games, but the majority will make use of Texas Hold Em games and will follow strict game rules.
Can players qualify through online poker satellite events? Yes. There are a number of poker events that are played online that will provide players with eth chance to earn seats at the Asian Poker Tour. Players will not have to pay huge buy-in amounts with online poker satellite games, but they will enjoy large payouts and prize packages.
How long has the Asian Poker Tour been running? This tour started back in 2008 and is running strong. It is now one of the leading poker tours in the world and there have been over 80 events played since the tour was established.
Is the tour only for professional players? No. Any poker player can earn seats through online poker satellite games and events. While a huge number of players are in fact professionals, there are many tables and tournaments on the tour that caters to amateur and non-professional poker players.
Are there other events aside from Main Events? Yes. During any of the Asian Poker Tour stops, players will also be able to enjoy cash games and other events that will be scheduled throughout the APT Event.
Playing in Satellite Events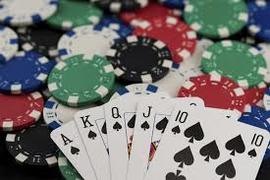 Satellite tournaments play a huge role in the poker world and with these online events, the player can earn seats at some of the major poker tours being hosted all over the world. With online poker satellite events, players will only have to pay a small buy-in fee and instead of winning cash, they will win entries to larger paying tourneys. The overall goal of offering an online poker satellite is to provide those with smaller bankrolls the same chances to take part in large events, such as the Asian Poker Tour. Players will just have to finish in the top positions of the satellite event to proceed to higher paying tournaments, where they can win outstanding cash payouts and enjoy playing amazing poker games with professional players from all over the world.
When it comes to playing in satellite tournaments for the Asian Poker Tour, any seat that is won through hosted satellites will not be transferable and they must be played on the specified date. Should players win more seats than needed or if they qualify through the first starting day, they will earn cash payouts for any remaining seats that have been earned. Some of the best satellite events can be played at Coin Poker, a site that has teamed up with the Asian Poker Tour to offer the chance for more players t earn seats at major events and have their chance to become the top poker player in the world. At CoinPoker, players can enjoy online poker satellite packages that award seats to the APT Main and Super High Roller events. Playing in satellites at sites like Titan Online Poker Room will also provide players the chances to win credits that can be used at any Asian Poker Tour event.